Where to place home security cameras in Cincinnati?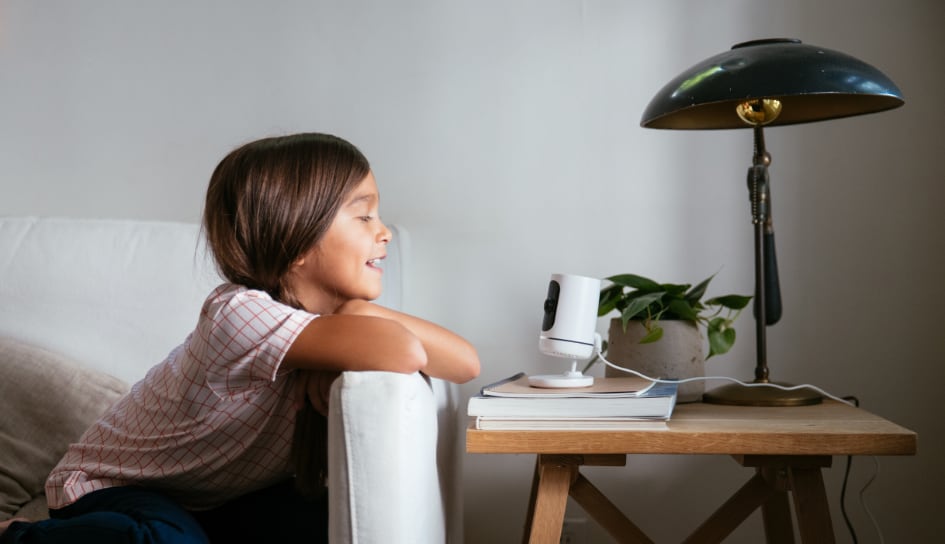 Where should you place your home security cameras in Cincinnati? Simply look for the most significant areas that need a clear glimpse of any suspect activity. Begin at the front door and then continue to the exterior sites where you can't see through windows. You should also incorporate video equipment for indoor spaces like hallways.
Check out these simple suggestions on where you should place your Cincinnati home security cameras.

Utilize A Doorbell Camera At The Front Door
If you appraise the potential threats that may pose a problem for your property, a burglar or package thief might be a chief concern. And studies show that 34% of all intrusions occur through the front door. Of course, being certain that your lock is always engaged will lower the probability of front-door intrusion, but it's also nice to get eyes on the front stoop.
Smart doorbells provide high-def video streams so you have the ability to check on your entry at any time. If a person comes to your door or the front porch, the device will begin video recording and transmit alerts to your phone. Then you can chat with whoever's at your door with the bi-directional audio function that integrates with your cell phone app. As an added benefit, you can have your smart lighting in your hall or foyer automatically come on to make it seem like you're on site when you are really gone.
Cover Dead Spots With Outside Cameras
Dead zones around your home are highly recommended spots to place your home security cameras in Cincinnati. That's fairly easy with a a connected outdoor camera. Since you have the ability to put them in nearly any position, you can easily capture a view of areas not visible from windows, like your driveway or garage -- particularly if your garage is detached.
Some other dead spaces found at your house may include:
Edges or corners of your house away from streets or sidewalks
Nooks around decks or other features
Cellar and basement doors or an egress window into your basement
Barns or any other structure
When placing cameras, ensure you have an unobstructed view. That may mean trimming any landscaping that may block your vision.
Where To Place Your Indoor Cameras In Cincinnati
On the inside of your residence, you have a multitude of choices for your indoor security cameras. These cameras blend well with your decor and are intended to simply rest on shelving, bookcases, or countertops. If a suspicious action takes place overnight or when you're gone, you'll be sent a phone notification with a video segment.
The recommended spots for interior video cameras tend to be primary walkways and areas with expensive electronics or artwork. The family room, living room, or den seem to get the most camera placements in Cincinnati. The front and upstairs hallways are also popular -- especially to watch escape routes in the event of emergencies like fires or floods. Home offices have become more in demand as well, as working online from home has increased.
Request Home Security Cameras With A Smart Home Package
Your home is a place that needs a high level of protection. Contact us today to begin configuring your home security system, and you'll have the chance to protect every part of your property in a hurry! Place a call to (513) 506-9171 or submit the form on this page for a free estimate.
Communities Served Around Cincinnati By Smart Security Specialists Your Local Vivint Authorized Dealer