Are there differences between standard smoke detectors vs. monitored fire alarms in Cincinnati?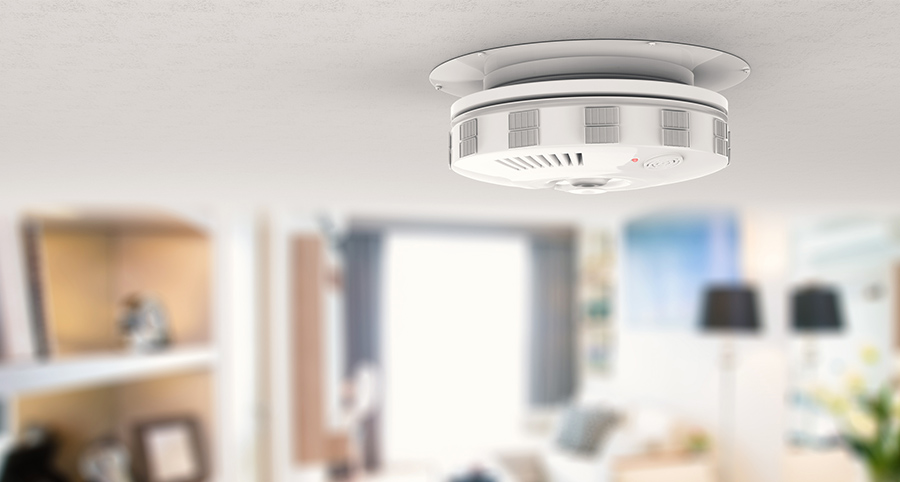 In the Cincinnati smoke detector vs. monitored fire alarm argument, one device rises over the other. Smoke detectors are a vital first step in guarding your house from a dangerous blaze, but they have a few concerning drawbacks. Alternatively, monitored fire alarms provide more methods to identify a potentially dangerous situation and can notify a monitoring team in the event of a disaster. Pairing your fire alarms to a home security system also delivers additional perks that your ordinary smoke detectors would only wish for.
The limitations of standard smoke alarms in [[targetlocaion]]
Fire safety is important, and smoke detectors perform a vital role in safeguarding your family. Despite that fact, smoke detectors have their shortcomings. For example, they can only detect smoke, not heat. When there is a blaze starting in your home, you would not be cautioned before the smoke reaches the smoke detector. Even though there are additional significant signs of fire -- like a marked heat increase -- if you don't have smoke, you will fail to get a triggered smoke detector.
Additionally, smoke detectors only activate if they find enough smoke. If a fire creeps along slowly at first, you might not be warned until the flames are out of control. Many smoke detectors employ more than one sensor, which means they will detect smoke from both a raging fire and a more gradual burn. Whenever they do go off, it's up to the resident to contact emergency services after they safely leave the residence.
Monitored fire alarms do much more than regular smoke detectors
Although they look like standard smoke detectors, monitored fire alarms can do much more. When linked to a complete home security system, they will:
Identify fire with multi-sensor technology: Like a traditional smoke detector, this monitored alarm has the ability to engage from an active or passive fire. It will sound a high-volume alarm if it perceives a hazardous situation.
Identify fire with a sudden rise in heat: Your monitored fire alarm will also activate if it discerns an unusual increase in heat. Typically, heat arrives prior to smoke. More ways to identify a fire leads to extra methods to safeguard your family.
Notifies trained monitoring representatives: Fires can take place whether you are on site or somewhere else. Either way, your fire alarms will warn your monitoring specialists, who are able to swiftly place a call to the fire department. When seconds count, it's nice to know that someone is always keeping a watch of your house.
Connects to home automation: While the primary job of a fire alarm is to detect an emergency and call for monitoring agents, it may also connect to other automated equipment. For instance, a activated alarm might prompt your system to start the exhaust fan to hinder the spread of fire or initiate the lights so you may find the best way out of the property.
Your monitored fire alarms are an important aspect of a complete smart home
The best method to maximize the functionality of your fire alarms is to pair them with a Vivint home security system. Speak with a Vivint expert today and customize the most suitable smart home for your requirements. Call (513) 506-9171 or send in the form below to get started.
Communities Served Around Cincinnati By Smart Security Specialists Your Local Vivint Authorized Dealer